MetaFilter Music presents Flood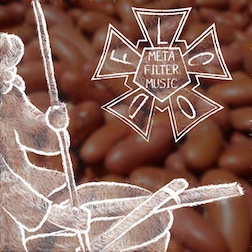 &nbsp &nbsp &nbsp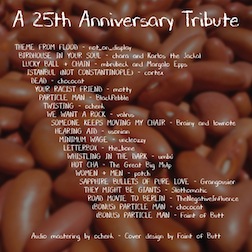 On January 15, 1990, an album was released that catapulted two nerdy guys from Brooklyn into the uppermost stratosphere of rock stardom. 25 years later, the artists of MetaFilter Music have come together to pay tribute to that "brand new record for 1990, They Might Be Giants' brand new album Flood."
Every track of the original album is lovingly covered by an international assortment of musicians, with two additional renditions of "Particle Man" included as an extra bonus. You are invited to spread this album freely to every corner of the globe, where it may bring joy and love to all who hear it.
192Kbps 44.1kHz stereo MP3: 83.2 MB
All songs by John Linnell and John Flansburgh, except "Istanbul (Not Constantinople)" by Jimmy Kennedy and Nat Simon. This is an unauthorized fan tribute, distributed freely. No affiliation with They Might Be Giants or any record label exists or should be inferred.